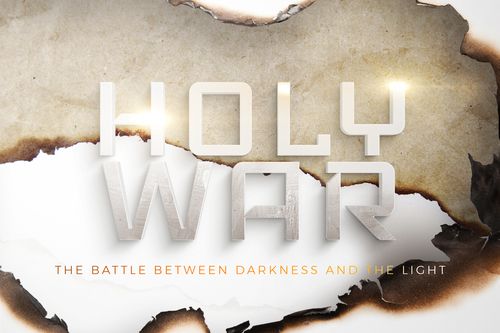 It started small—too small, surely, to make a difference. The first skirmishes in the battle for humanity would be waged in a flyspeck fishing town north of nowhere. With just a few good men, the Light would launch its offensive to take back a world covered in darkness. Leading the way, heaven's Champion would prove that God was not done fighting for his people.

Though it all started so small, the world would never be the same.

Part III
No sane person wants war. Along the border between darkness and light, however, conflict is inevitable. When skirmishes do erupt, Heaven's Champion stands ready to intervene on behalf of God's people.

In Mark chapters 3 and 4, we find Jesus preparing for all-out war. He knows what victory will cost him, but his mission comes first. For the road ahead, he will begin training up an army to fight by his side.

Part i: august 8, 2021 - september 5, 2021
part ii: October 17, 2021 - october 31, 2021
Part iii: March 6, 2022 - April 10, 2022
Pastor Jonathan Badgett, pastor Zach Masdon, & zach walsh